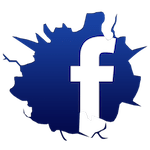 Omar Qusrawi
I joined here on January 2013 and have not looked back since. Combat Sports Boston is by far one of the best places I have ever been to. The instructors are open ended with their teaching allowing you to develop in the best way possible while helping you with your goals. From avid competitors to hobbyists the gym has a diverse group of practitioners who are all helpful and kind. This is without a doubt one of the best training facilities in the area.

On top of excellent equipment and instruction the facility boasts a gym and access to other Beacon Hill Athletic Club locations, a clean bathroom with towel service, stocked soap and an awesome, helpful staff.

If you want to learn martial arts, pick up training again, or just get fit in an interesting way, this is the gym to do it!