Build Confidence and Stay Safe with Our Women's Only Classes
Self-Defense training is a vital tool not just for resolving physical confrontations, but also for avoiding them entirely. At Combat Sports Boston, we have developed a Women's Self-Defense program to address the specific threats women may be confronted with should a hostile scenario arise.
We use the principles of Muay Thai and Brazilian Jui-Jitsu to teach situational awareness and practical techniques to quickly incapacitate even larger or more powerful opponents through targeted strike zones and body-mass leverage.
Sign up today to learn more about our Women's Self-Defense courses!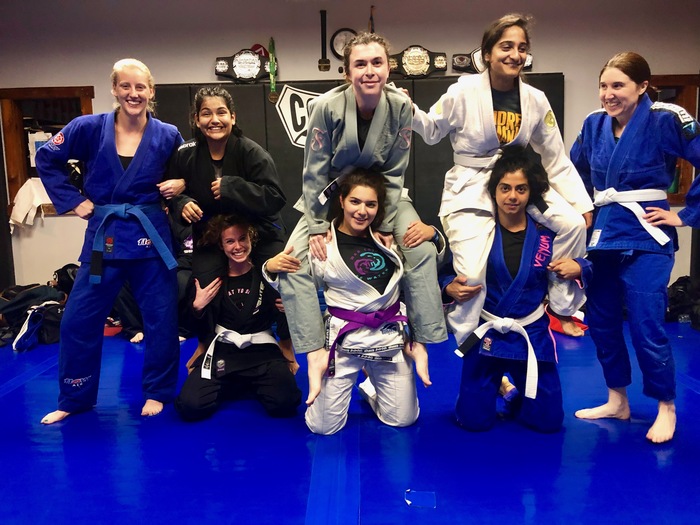 Learn Self Defense in its Purest form here at Combat Sports Boston with instruction for all experience levels.
Benefits of Women's Only Classes
Chances are you know some basics. But do you know how to be effective? Our Women's Only Self Defense Classes in Boston teach you how to strike with speed and efficiency while also teaching you the strategies of both Muay Thai and Brazilian Jiu-Jitsu. You will master:
Identifying Hostile Behavior
Devising Exit Strategies
Exposing Weak Points
Using Fast, Decisive Combat Moves
Incorporate Muay Thai and BJJ Into One Ultimate Program
Muay Thai: Also known as The Art Of 8 Limbs. Muay Thai training will teach you how to:
Strike an opponent using all parts of your body
Land powerful punches and kicks
Generate speed and agility
Overcome an opponent with explosive movements
Brazilian Jiu-Jitsu: Brazilian Jiu-Jitsu is based around the concept that a smaller, weaker fighter can defeat a larger opponent with the use of superior technique and strategies like joint manipulation. BJJ training will help you to develop:
Unwavering Confidence
Total body strength
Explosive quick-twitch movements
Unbelievable agility and flexibility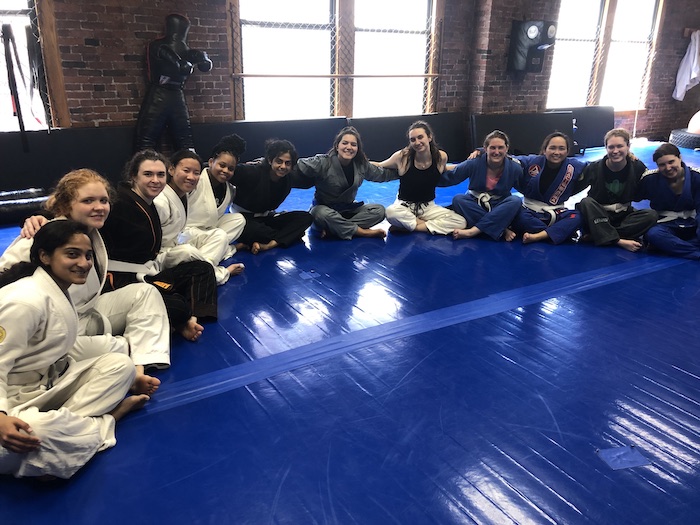 Combat Sports is dedicated to making women across Boston safe and capable of reacting to danger the moment it arises.
Train with:
Knowledge of each and every move before advancing
Proper technique in a controlled environment
Real scenarios to get better every single class
Join us at Combat Sports Boston and Challenge Yourself Today with the Best Training Around.
Learn more about Women's Only Classes at Combat Sports Boston today, just fill out the form on your screen now. We'll be happy to answer all of your questions right away and get you training in no time!